The Jewish Collaborative invites those who are navigating a path of grief to join us for a Virtual Circle of Hope & Healing. This monthly gathering is an opportunity to share our respective journeys through grief toward healing. We will learn, explore and connect — together.
Circle of Hope and Healing facilitators include Chaplain Fran Chalin, Cantor Sue Knight Deutsch, Beth Krom, Rabbi Marcia Tilchin and occasional guest speakers.
Join us on the third Tuesday of the month from 7:00-8:00pm.
To register for the meetings please click here.
UPCOMING 2021 DATES: December 21st
---
At the Jewish Collaborative of Orange County, our values are rooted in empathy and compassion. We offer programs and resources to support those who have suffered the loss of a loved one on their journey through grief to meet them where they are, and help them move toward renewed hope, healing and peace.
Rabbi Tilchin is available for pastoral visits, emotional support, and end-of-life needs. Please mail her at RabbiMarcia@JewishCollaborativeOC.org or call (949) 402-8004.
We also offer OC Egal, a nightly egalitarian minyan, for those observing Yahrzeit or wishing to recite Kaddish.
Our Hope & Healing support team includes: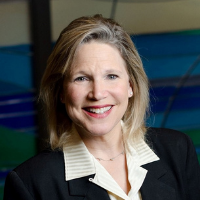 Rabbi Marcia Tilchin is the founder and spiritual leader of the Jewish Collaborative of Orange County. In addition to building a collaborative, creative and compassionate Jewish community accessible to all, Rabbi Tilchin leads services and festival celebrations, presides over lifecylce events and serves in a pastoral role, offering visitations for those who are ill and in need, and bereavement support for those who've experienced a loss. Rabbi Tilchin knows the journey of grief on a personal level having lost both a parent and a sibling.
Sue Knight Deutsch Is the author of The Healing Hand: 5 discussions to have with the dying who are living, which is a heartfelt, hands-on guidance of how to be present for those we love in the last threshold of life. She wrote the book after losing her husband to cancer while serving as a spiritual leader and chaplain, and now speaks and teaches workshops based on positive psychology to teach resilience, thriving and positive transformation after loss.
Fran Chalin M.S.W./M.J.C.S., Active in grief education since before the AIDS epidemic, Chaplain Fran Chalin brings a unique perspective as to how how loss affects our every day life. Her work as a Chaplain is to help those in her care to understand, truly understand that to grieve is a normal reaction to loss. And through her grief support groups she identifies the power inherent in coming together as a community to listen to stories and to empower each person to realize that their healing comes from the knowledge that we don't get over our losses but we get through them, and the way we get through them Is not in isolation, but in community.
Beth Krom is the former Mayor of Irvine and long-serving City Councilmember who is a writer, community-builder, creative consultant, candidate coach and a grieving mother. Active in our local Jewish community, Beth and her husband Solly lost their son Noah, then 22, to a tragic accident just a week before he was to graduate college. Through compassionate outreach to other grieving parents, Beth has used the wisdom and compassion acquired on her own life journey and grief journey to help create safe spaces for sharing, healing and support.
Recommended Readings, Videos & Websites
Books:
Articles:
A Jewish Journey Through Grief - My Jewish Learning
Finding Support at Each Stage of Grief - My Jewish Learning
Websites:
Videos:
Fri, November 26 2021 22 Kislev 5782