We are a collaborative community.
Guided by the vision of Rabbi Hazzan Marcia Tilchin, the Jewish Collaborative is a place for people who are drawn to the idea of being creatively Jewish. We use music, arts and theatre to engage both heart and mind. By integrating the creative, the contemporary, the traditional and the inspired, The Jewish Collaborative of Orange County is a warm, welcoming and inclusive space for you to be your full Jewish self — in whatever way is meaningful to you. We partner with musicians, scholars, artists and the community to bring joy to the Jewish soul.
Our ability at the Jewish Collaborative to offer a robust selection of creatively Jewish program offerings is all about the quality of the people with whom we work, partner, and collaborate.
Every member of our leadership team of staff, contract professionals, creative partners, scholars, educators, clergy, our Board of Directors and volunteers adds something unique and special to the Jewish Collaborative experience.
What you see, hear, feel, and experience when you join us for a program, class, religious service or festival celebration is authentic, engaging and heart-centered. As they say … it takes a village.
LEADERSHIP & STAFF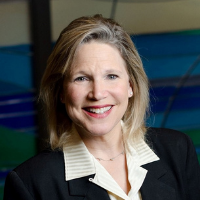 Rabbi Hazzan Marcia Tilchin is the founder and spiritual leader of the Jewish Collaborative of Orange County (JCoOC), a community mosaic that offers creative and collaborative programming designed to foster and deepen Jewish connection for individuals and families. Ordained from both the Jewish Theological Seminary of America in New York City and the Ziegler School of Rabbinic Studies at the American Jewish University in Los Angeles, Marcia served Conservative congregations in Upper Nyack, New York and Tustin, California before launching her own initiative in 2016.
Rabbi Marcia's full biography is here along with links to her Shabbat messages and podcasts!

Madalina Garza, Digital Marketing and Content Manager

MUSICAL TEAM
J
ason Feddy, Musician in Residence
Jason Feddy, who has been a creative collaborator with Rabbi Tilchin since the founding of the Jewish Collaborative, believes that music is an incredibly spiritual process. Growing up in a traditional Ashkenazi Jewish community in Leeds, England, Jason attended Jewish Day School, was a member of the school and synagogue choirs, and was awarded first place in music competition.
Jason has worked as a singer/songwriter since his school days and spent 5 years as a morning jock on KX93.5, Laguna Beach, CA's local radio station. A fan favorite, Jason was named the Laguna Beach CA Arts Alliance "Artist of The Year" for 2019/20.
Together, Jason and Rabbi Tilchin have woven music and creative inspiration through our Shabbat and Festival celebrations, including Shabbat by the Shore, Serenity Shabbat, Stepping Out of Shabbes, Twelve Steps and Torah, Serenity Selichot, People of the Podcast and our annual Festival of Friends. Learn more about Jason by visiting his website: www.jasonfeddy.com.
Ron Levy
Pianist Ron Levy met Rabbi Tilchin through their shared connection with St. Mark Presbyterian church, where Ron plays piano for their weekly Saturday evening services. Ron first participated in JCoOC's 2017 Purim service held at St. Mark and later that year became part of the High Holiday musical team. The addition of Ron's great skill as a jazz pianist and warmth as a person have been a blessing to the Collaborative community.
Ron is a professional pianist, keyboardist, composer, arranger and producer with a master's degree from UCLA. He has taught at and held accompanist positions for a variety of organizations, including Idyllwild Arts Academy, Orange County School of the Arts, Orange Coast College and UCLA. Ron held the keyboard chair in the Club Grill band at the Ritz-Carlton for 10 years; he subsequently led the jazz trio at Pelican Hill Resort upon its opening for three years. Ron is currently musical director and bandleader at the Center for Spiritual Living Newport-Mesa and for the "Saturdays@5" program at St. Mark Presbyterian in Newport Beach. Learn more about Ron on his website: www.ronlevymusic.com.
Dale Schatz brings music and meaning to our Jewish Collaborative community as one of our frequent guest musicians at Shabbat services. Dale is a gifted Hazzan who shares the joy of Jewish music with inspiring accompaniment on the guitar and his upbeat personality and unique sense of humor. Dale's energy and love of Judaism shines through every time he joins us.
Rabbi Aviva Funke is a truly inspired Jewish communal leader who has been supporting people on their spiritual path for more than 15 years. Ordained from the Ziegler School of Rabbinic Studies of California, Rabbi Funke writes devotional music, primarily using Jewish liturgy, as a way of bringing herself and others closer to God, ourselves and each other. She joins us for Shabbat and other special events and is part of our Zoom-Gali-Gali program for families with young children.
Beyond her partnership with the Jewish Collaborative, Rabbi Funke runs spiritual programs, daily meditation and spiritual support for guests at a spiritual retreat center for a number of years. As a natural intuitive, she accesses her energetic sensitivities help guide sessions and space together. Learn more about Rabbi Funke on her website: www.avivafunke.com.
COLLABORATING EDUCATORS AND SPIRITUAL LEADERS
Cantor Fran Chalin (VITAS Healthcare)
M.S.W./M.J.C.S., has been both clergy and educator in the Los Angeles Jewish community for more than 20 years. She served as cantor for Beth Chayim Chadashim, the world's first synagogue with outreach to the LGBT Jewish community. In this role, she was an active member of the Interfaith clergy coalition for human rights and healthcare reform. She currently serves as a hospice chaplain with VITAS, working with families as they confront dying and death. In addition to her family, Fran loves are writing, teaching and preserving the Yiddish language. She also directs a Yiddish chorus called Zingen Far Sholem (Singing for Peace).
Rabbi K'vod Wieder
A native of Orange County, K'vod received his BA in psychology from UC Santa Cruz in 1993 and his MA in Transpersonal Psychology (counseling) from the Institute of Transpersonal Psychology in 1996. He received an MA in Jewish Studies from the American Jewish University and was ordained at the Ziegler School of Rabbinic Studies in 2012. He is a member of both the Central Conference for American Rabbis (Reform) and the Rabbinical Assembly (Conservative) For the last 26 years, K'vod has been teaching classes, leading retreats, and counseling students in meditation, prayer, and creative forms of Jewish spirituality in the United States. He has served as the assistant director of Chochmat HaLev – a Jewish meditation center in Berkeley, program director for Sonoma County Jewish Federation, director of the B'nai Tzedek Teen Philanthropy Program for the Harold Grinspoon Foundation, program director for Elat Chayyim Center of Jewish Spirituality, and trained and interned with Jewish Funds For Justice and One L.A in the area of congregation-based community organizing. In 2001, K'vod created and implemented the first county-wide post-bnai mitzvah program in Sonoma County, and won the Etz Chayyim award for Informal Jewish education at the National Conference for Informal Jewish Education in 2005. K'vod joined Temple Beth El of South Orange County in 2011 to serve the synagogue's vision of Progressive Judaism. In collaboration with staff and congregants, he has initiated some of TBESOC's strongest initiatives, including the 8th Grade Tzedakah Board, Small Groups, Pathfinders, Can We Talk?! Building Relationships Through Disagreement, and the Center for Meditation and Jewish Spirituality. He is husband to Ilana Rogel-Wieder and the father of Levi, Aiden, and Aviv.
Rabbi Ilan Glazer is passionate about ending the stigma of addiction in the Jewish world and helping Jews in recovery and their loved ones find recovery and serenity one day at a time. He believes that life is a beautiful journey of learning and growth. Suffering can be transformed into joy and everyone is a miracle. Rabbi Ilan is the author of the number one bestselling book, And God Created Recovery: Jewish Wisdom to Help You Break Free From Your Addiction, Heal Your Wounds, and Unleash Your Inner Freedom. He's the Founder of Our Jewish Recovery and a Shatterproof Ambassador and Family Program Instructor, a member and Director-At-Large of the National Speakers Association's DC chapter. Rabbi Ilan teaches widely about healing, recovery, grief and mourning, happiness, spirituality and success in all areas of life. Rabbi Ilan is a freelance recovery and transformation coach, an accomplished storyteller and musician and the host of the Torah of Life podcast. He lives in Silver Spring, Maryland with his wife, Sherri, and their cat, Taylor.
Eric Dangott, Rabbinical Student
Eric Dangott is a Huntington Beach native. His initial interest and enthusiasm in Judaism blossomed under the guidance of numerous teachers. Eric is currently studying at the American Jewish University, and looks forward to immersing himself as a full time student in Rabbinic Studies. It is extremely meaningful for Eric to support and develop the Jewish community in the exact place his seeds of Jewish love were first planted.
Kohenet Rachel Kann is the 2020 New England Jewish Poetry Festival's Featured Poet. She is a WORD: Bruce Geller Memorial Prize recipient for her latest poetry collection, How to Bless the New Moon, from Ben Yehuda Press. She was the 2017 Outstanding Instructor of the Year at UCLA Extension Writers' Program. Her Spoken Word Visual Album, The Quickening, has received accolades from film festivals in Florence, Tel Aviv, Los Angeles and New York. She has performed her poetry in venues such as Disney Concert Hall, Royce Hall, The Broad Stage, The San Francisco Palace of Fine Arts and TEDxUCLA.
Rachel facilitates Realize Paradise Soul Journeys as well as Shabbat Soul Journeys and New Moon Union Rosh Chodesh Circles through Mishkon Tephilo. She also facilitates one-on-one and group ceremonies and rituals for folks from a diversity of backgrounds with the intention of facilitating the realization of paradise through the release of trauma and an increase in self-love.
Daniel Levine
Rabbi Daniel Levine is a local southern California native. He grew up in San Diego before attending school at UCLA. Graduating with a duel Bachelor's degree in Jewish Studies and Cognitive Science – Daniel then went on to YPS rabbinical school, living in Israel for two years along the way. During the last year of rabbinical school Daniel also completed his Master's in Jewish history (from UCLA). Along with serving as the rabbinical fellow at TBT, Rabbi Daniel is the Campus Rabbi for Hillel in Orange County.
In the years since graduating, Rabbi Daniel has lived in Orange County serving the community in a variety of ways. He has taught Jewish studies in the local Tarbut V'Torah High School and is a writer for the Orange County Jewish Life Magazine. Daniel's mission is to help show people the relevance, beauty, and value within Jewish history and tradition. When not excitedly talking about Talmud, Jewish history, or Israel you can find Daniel somewhere outside rock climbing.
Matt Austerklein is a musician, scholar, and innovator in the American cantorate. Growing up in Alexandria, Virginia, he received a rigorous training in Jewish liturgy and music from his bar mitzvah tutor and from his two cantors. He fell in love with the cantorial arts while studying abroad in Vienna, Austria, where he also studied voice with mezzo-soprano, Paulette Vineyard Herbich.
​Matt graduated summa cum laude from the College of William & Mary in Virginia with a BA in Music in 2006. Already while in college he led his first full High Holy Days as musical prayer leader. He went on to receive a Master of Sacred Music and cantorial ordination from the Jewish Theological Seminary in 2011.
​Matt has served with distinction as Cantor of Congregation Beth El of Montgomery County in Bethesda, Maryland, and at Beth El Congregation in Akron, Ohio. Over his past decade as a congregational cantor, he has cultivated diverse skills to support Jewish communities, including pastoral care, teaching Jewish text and traditions, communal song leading, music education with guitar, event programming, playwriting, fundraising, choral directing, and strategic planning. He serves as an ongoing mentor to new and student cantors, and currently serves on the Cantorial Coaching Faculty of Hebrew College.
IKARON FACULTY
Board of Directors
Rabbi Marcia Tilchin, President

Scott Spitzer, Treasurer & Youth Programs

Robin Gurien, Secretary & Social Action Chair

Harvey Deutsch, General Board and Cemetery Chair

Bonnie Widerman, General Board & Ritual
Cheryl Honig, General Board


Esther Wright, General Board

Payson Lederman, General Board & Outreach Chair

Roberta Zeve, General Board
Wed, October 4 2023 19 Tishrei 5784